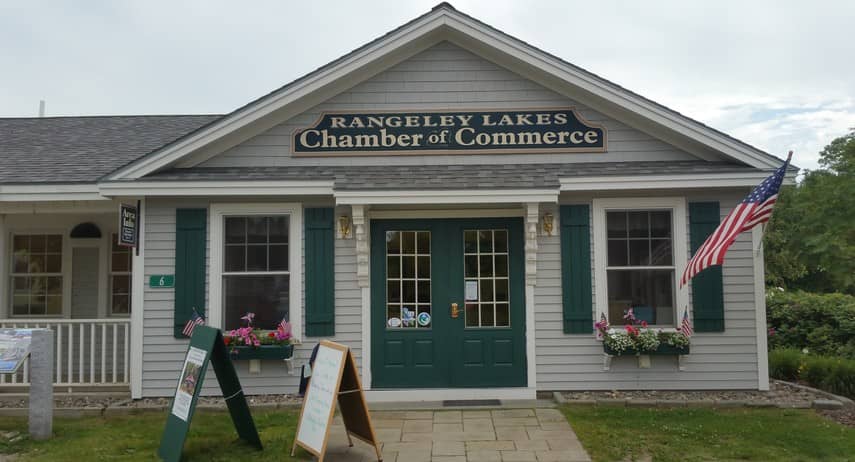 Sun
Closed
Mon - Fri
10:00 AM - 4:00 PM
Sat
9:00 AM - 2:00 PM

(seasonally June - mid-October and December - mid-April)
Call: (207) 864-5571
Email: info@rangeleymaine.com
Mailing Address:
PO Box 317
Rangeley, ME 04970
Physical Address:
6 Park Rd
Rangeley, ME 04970
Embracing travelers from near and far
Since 1955 the Rangeley Lakes Region Chamber of Commerce proudly stands for over five vibrant communities, an impressive network of over 110 lakes and ponds, and an extensive roster of more than 120 dedicated businesses. Each of these entities shares our unwavering enthusiasm for this exceptional and picturesque region.
Anchored in Rangeley, Maine, the Rangeley Lakes Region Chamber of Commerce's core purpose revolves around unveiling the enchantment of the Rangeley Lakes Region throughout every season, enticing visitors year-round, and bestowing invaluable economic advantages upon our esteemed member businesses.
Business Services
The Chamber also provides the following business services:  fax, copy, print, and UPS shipping drop off and pick up location for those hiking the Appalachian Trail or paddling the Northern Forest Canoe Trail.