Moose Watching & Wildlife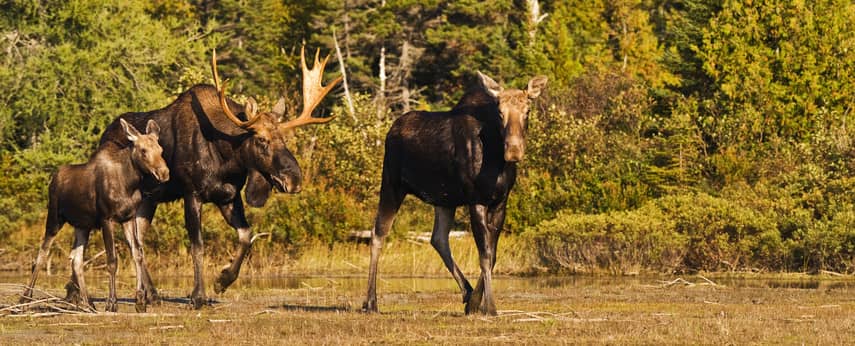 The majestic moose is the largest member of the deer family and is a much sought after sight in the Rangeley Lakes region. From enjoying the playfulness of the gangly calves - often twins - to marveling at the trophy racks of mature bull moose, it's always a treat for visitors to spot and photograph Maine's official state animal in our region.
Common Loon
The common loon is a beautiful bird with distinctive black and white breeding plumage and red eyes. Watch as they dive for fish and you may also be lucky enough to spot a loon with chicks catching a ride on the backs of their parents!