Our Chamber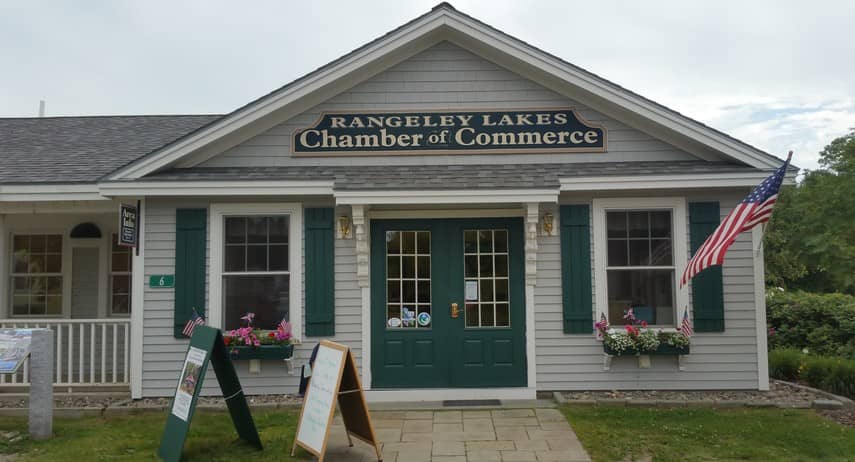 Mission Statement
To market the Rangeley region and promote tourism, economic development and home ownership to support and grow the local economy.
Office Hours
View the Chamber's office hours.

Background
The Rangeley Lakes Region Chamber of Commerce, a 501(c)(6) non-profit organization, was incorporated in 1955. The organization's stated purpose when it was formed was "to promote, publicize, advance and deal with all matters affecting the social, economic and business interests, growth and development of the Rangeley Lakes, Region, Maine." In the 67+ years since the Chamber was created, the primary mission has remained unchanged, although that mission's scope has expanded significantly. Tourism, and second-home ownership, are the lifeblood of the region's economic health, and the Chamber works tirelessly to attract new and repeat visitors to the area. These visitors, many of whom become homeowners, are a significant sector of support for our local businesses.
Visitor Services
The Rangeley Lakes Chamber of Commerce provides comprehensive four-season travel information to visitors and potential visitors via in-person visits, online inquiries, and phone and email requests. The Chamber provides information not only on area accommodations, dining, shops, and services but also maintains an extensive print and online library of information on all area activities and attractions, including scenic drives, hiking, water sports, scenic overlooks, boating, fishing, snowmobiling, cross country skiing, golf, moose watching, stargazing and much more.
The Chamber maintains a comprehensive year-round Calendar of Events which includes details of all events in the region throughout the year. Check the Calendar of Events frequently, as new events are always being added.
The Chamber performs non-resident snowmobile registrations and resident renewals only, offering extended weekend hours during the peak demand periods. The Chamber works in conjunction with the RLSC (Rangeley Lakes Snowmobile Club), the Oquossoc ATV Club, and other local ATV clubs and hiking clubs to offer their maps at the Chamber office. General area maps are also available at our office.
Whatever questions you may have, contact the Chamber, and our knowledgeable staff will be happy to help you!
Business Services
The Chamber provides the following business services: fax, copy, print, and UPS shipping.