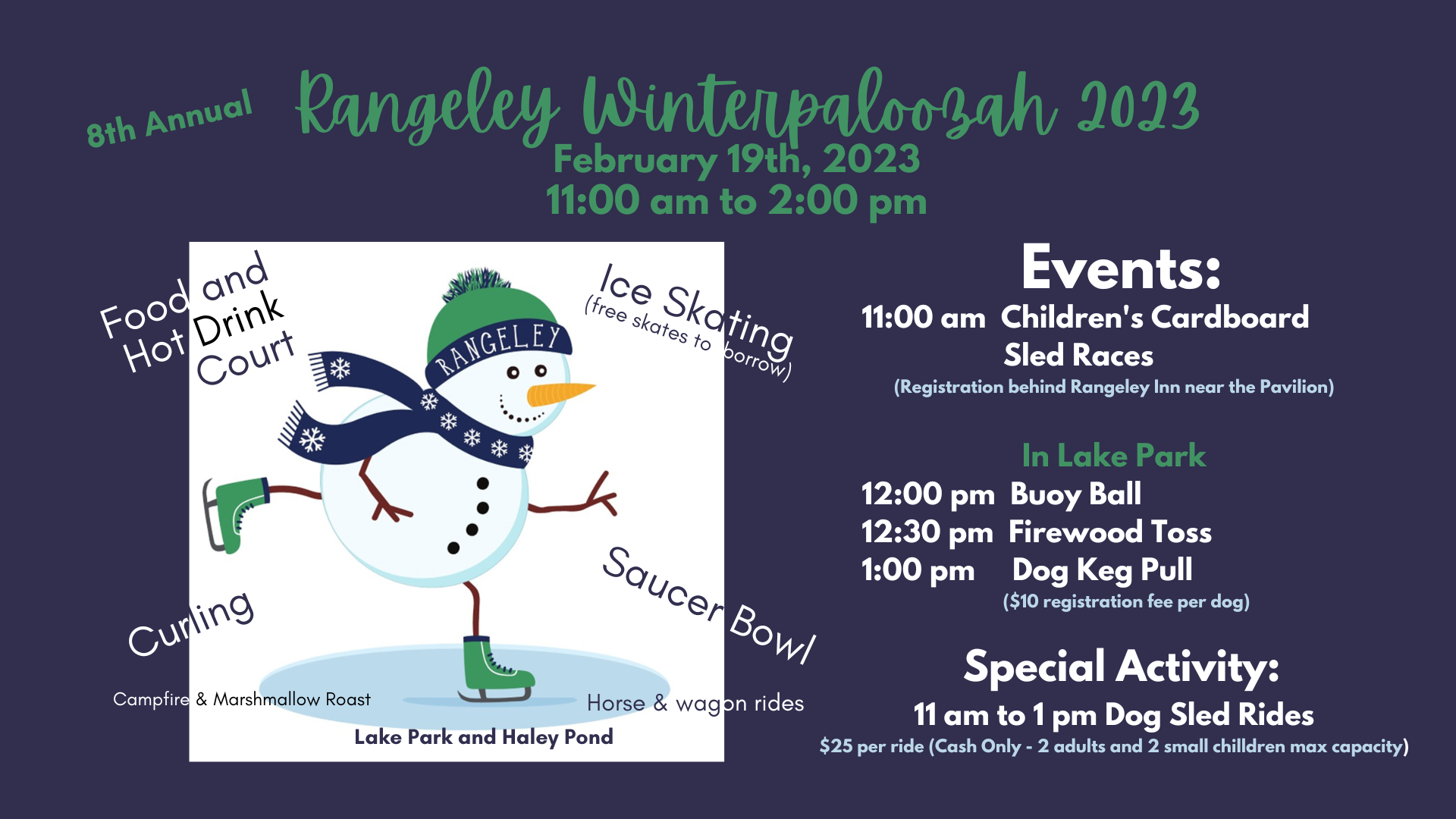 The 8th Annual Winterpaloozah is back!

Enjoy a day on the ice and in the snow on Haley Pond and Lake Park. Kids Cardboard Sled racing, Free skating, and Curling at Haley Pond. At the Lake Park, Dog Keg Pull Races, Buoy Ball, Firewood Toss, Dog Sled Rides and saucer bowling. Delectable food and warm drinks are available for purchase. Take the Horse and Carriage Rides to get from one location to the other or enjoy a ride through town.
This is a free event (except for the Dog Keg Pull and Dog Sled Rides). However, donations will gladly be accepted. Donations go to the Rangeley Skating Club and the Rangeley Lakes Chamber of Commerce, your hosts of this event.
Enjoy a day of skating or curling on Haley Pond and in the snow at the Town Park.
Text "winter" to 339-526-8255 to receive Winterpalooza text updates: 2 reminders (Fri and Sat) before the event. 10 minutes before event starts, 2 for cardboard sled races, and 15 minutes prior to the other competitions. In case of inclement weather and the event is cancelled you will receive a text notification.
Horse & wagon rides are available to move between locations or enjoy a ride through town.
Pick up and Drop off locations:
Front of the Post Office
Rangeley Adventure Company
SCHEDULED EVENTS - all are free unless noted: (Rules for all Events are at the bottom of this page!)
All competitions require pre-registration: Downloadable Form Located Here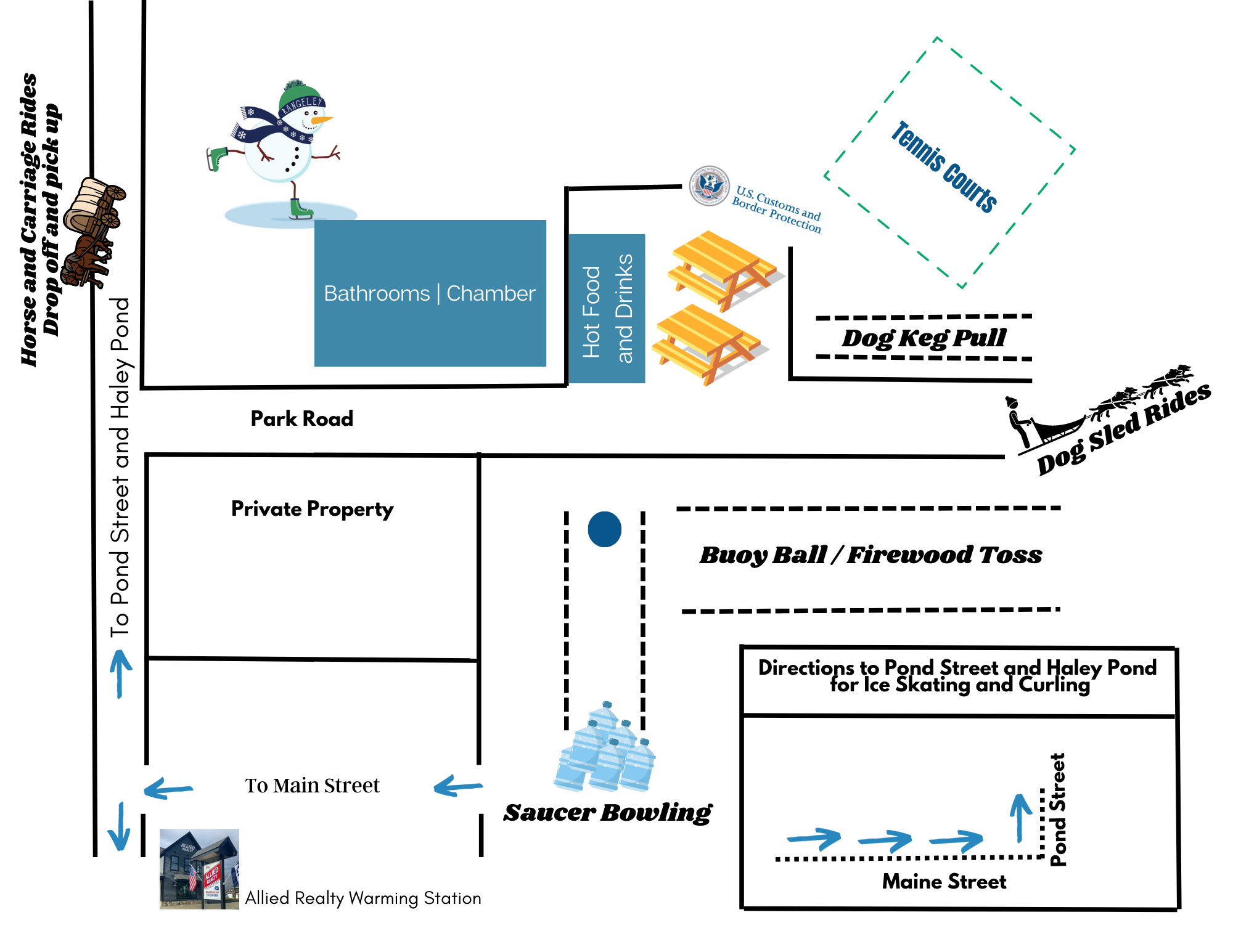 In the Town Park:
11:00 am Cardboard Sled Race - registration starts at 10:30 by the Pavilion behind Rangeley Inn.
Border Patrol Exhibit and Representatives - learn about all that the Border Patrol does!
12:00 pm Buoy Ball
12:30 pm Firewood Toss
1:00 pm Dog Keg Pull ($10 registration fee per dog. Register at the welcome table outside the Rangeley Lakes Chamber of Commerce and Information Center.
11:00 am to 2:00 pm Dog Sled Rides ($25 cash only. A ride can accommodate up to 2 Adults and 2 small children - at the discretion of the musher). Call 207-864-5571 to reserve your spot TODAY!
On Going Activities:
Town Park:
Saucer Bowling and more!
Campfire & Marshmallow Roast
Hot drinks, delectable soups and goodies for purchase
Dog Sled Rides
On Haley Pond:
Ice skating
Pond hockey
Curling
Additional Parking can be found at the corner of Depot Street and Main Street as you come into Rangeley from the South and on Pleasant Street just before the turn on 16 to go to Eustis/Stratton.
Competition Rules

: