Why Join the Chamber?

You and your business are vital members of the Rangeley community.
Reflect your commitment to the Rangeley Lakes Region in your Chamber Membership. The Chamber is here to help and support you as a business owner. If you are seeking enhanced marketing services and professional development opportunities for your business or wish to make a donation to better our community, as a member, you are always welcome and encouraged to participate in community-wide events and private members-only functions.
No matter your level of membership, your investment supports the Chamber in continuing to develop and support a thriving community where businesses succeed, while attracting the lifeblood of this community in our new and repeat visitors to the Rangeley Lakes Region through all seasons.
We are all in this together, and your investment will strengthen our community as a whole!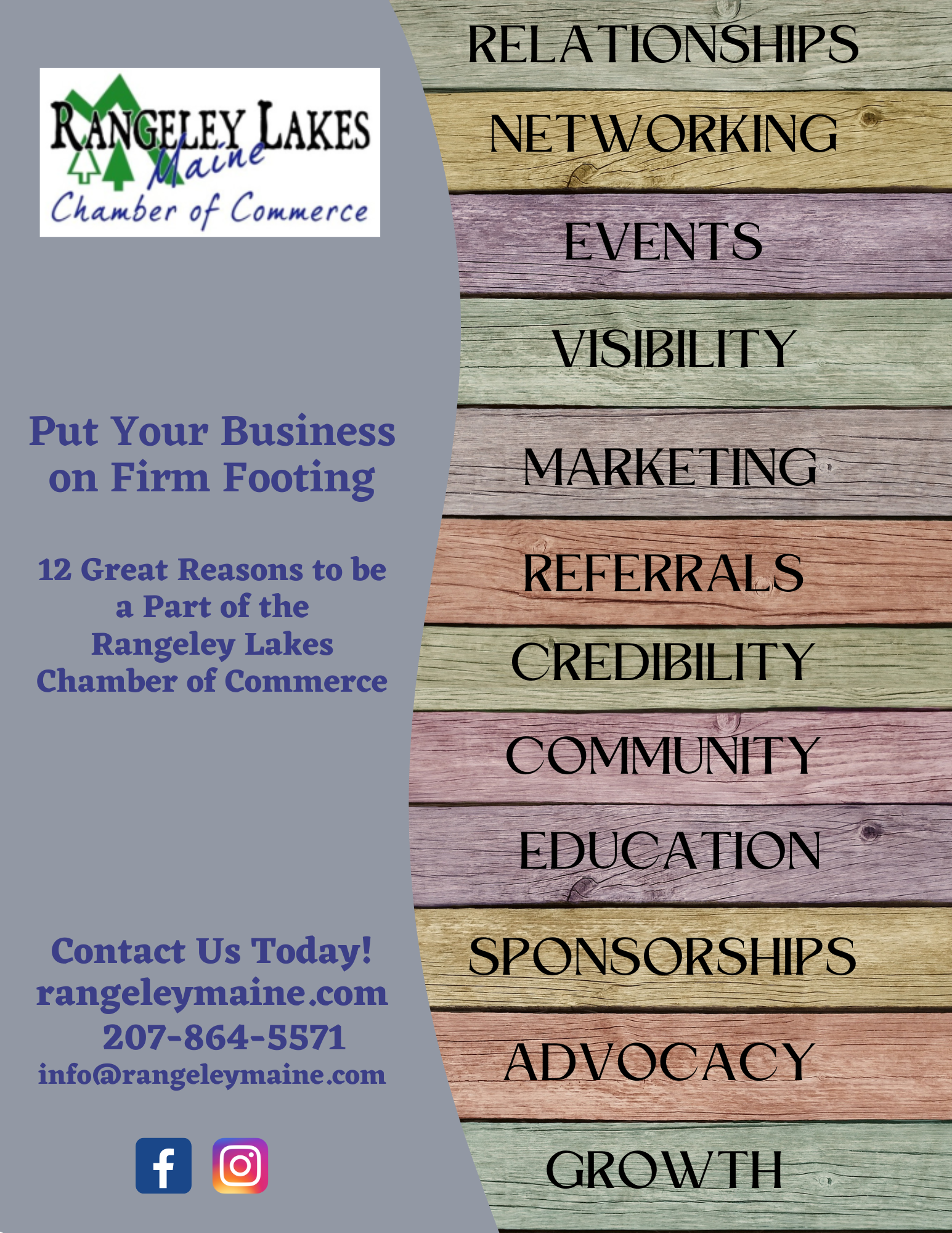 Have questions, let's talk!
Thank You!
2023 Membership Investment Levels and Benefits as a list
2023 Membership Investment Levels and Benefits as a chart
2023 Membership Form - To renew or join the Chamber in 2023 please complete the new membership form.