Chamber Bucks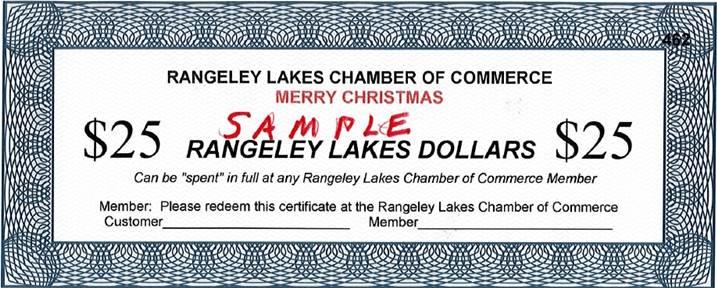 Chamber Bucks Make Great Gifts!
Chamber Bucks are sold at the Rangeley Lakes Chamber of Commerce and are available in any denomination. You can personalize them with a short, custom message.
Chamber Bucks can be redeemed at any business that is a member of the Chamber of Commerce.
Chamber Bucks never expire
When a customer uses Chamber Bucks as payment, if the Chamber Bucks value is greater than the purchase amount, the customer should be given change in cash. When the Chamber Bucks certificate is brought to the Chamber, the business will be reimbursed for the full value on the Chamber Bucks certificate.