Date: Friday, September 1, 2023
Time: Doors: 6:30 PM
Films: 7:00PM
Admission: $7 for adults, $4 for AT hikers. and children under 12.
Tickets: Available at the door.
Location: Rangeley Lakeside Theater – 2493 Main St Rangeley, ME 04970
Presented in partnership with: Rangeley Trail Town Festival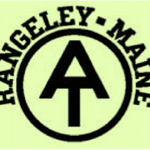 Scheduled Program:
FASCINATING MAINE FUNGI – 13.4 minutes – by – from Maine – Short synopsis: North Spore founder Eliah Thanhauser teams up with TikTok influencer, mushroom ASMR enthusiast, and PhD Biochemist and Molecular Biologist Dr. Gordon Walker (aka Fascinated by Fungi) for a visually stunning mushroom foray off the coast of Maine.
THE BATTLE FOR BIG LAKE – 19.23 minutes – by Stephen Underwood – from Maine – Short synopsis: In 2019, highly invasive milfoil was discovered in Big Lake in the Grand Lake Stream region of Maine, and soon afterwards in other water bodies connected to it. This aggressive milfoil has the ability to destroy pristine water quality, choke off native species and cripple lakes that are vital to the economy of Maine. This is a story of community commitment, courage and resilience, and of what Maine people can do when they come together to save something they love.
MAINE MAPLE – 3.83 minutes – by Jeshua Soucy – from ME – Short synopsis: The story of Maine maple syrup from sap out of a tree to pouring it over your pancakes.
INVASIVE. – 6.04 minutes – by Paul Friedman, Spencer Mendell – from Maine – Short synopsis: This is a film about the battle to retain biodiversity in our plant species while we weather the changing climate. While many plants we are familiar with will die off in the coming decades, what will replace them? If we aren't careful, invasive plant species will use this transition period to take over the forests. Our hero, Amanda Devine, is fighting hard to help combat this invasion and to help educate others so we can all work together to protect our ecosystem.
INTERMISSION
THE OLDEST TRAIL – 17.18 minutes – by Cam Willis – from Vermont – Short synopsis: Starting on June 6th, 2022, in honor of National Trails Day, Outdoor Gear Exchange embarked on a fundraiser for the Green Mountain Club in the form of an end-to-end relay hike of the entire length of the Long Trail.
FROZEN HARVEST – 2.6 minutes – by Mark Fleming – from Maine – Short synopsis: For centuries, the people of Maine have upheld the tradition of ice harvesting. Our team had the opportunity to join volunteers at the Thompson Ice House and witness firsthand this once-thriving industry's remarkable but vulnerable legacy. 'Ä®'Ä®As one of the few remaining ice harvests in the world, the ice house in South Bristol offers a poignant reminder of the profound impact of global warming.
THE UNDERSTORY – 15.5 minutes – by Hannah Irvine (Salt) – from Maine – Short synopsis: The Understory refers to the younger generation of trees that live below the forest canopy, growing in the bursts of light. Set on an off-grid homestead in Temple, Maine, this film follows an ecological immersion program for young adults. With guidance from Director Chris Knapp, participants learn homesteading and hand crafting skills, and reflect on their motivations to live in a conscious and connected way with the living world around them.
RUN TOWARDS BETTER – 3.56 minutes – by Beau Gaughran – from Maine – Short synopsis: Run Towards Better is a short film about Henry Eckerson, an accomplished trail runner in the White Mountains, overcoming mental health setbacks through the process of mountain running. The audio in this film was recorded over the course of one phone call, and all of the filming took place on various trails in the White Mountains of New Hampshire over the course of one Summer.?